I was invited to be a part of an artist series of limited run shirts. Did a couple of designs.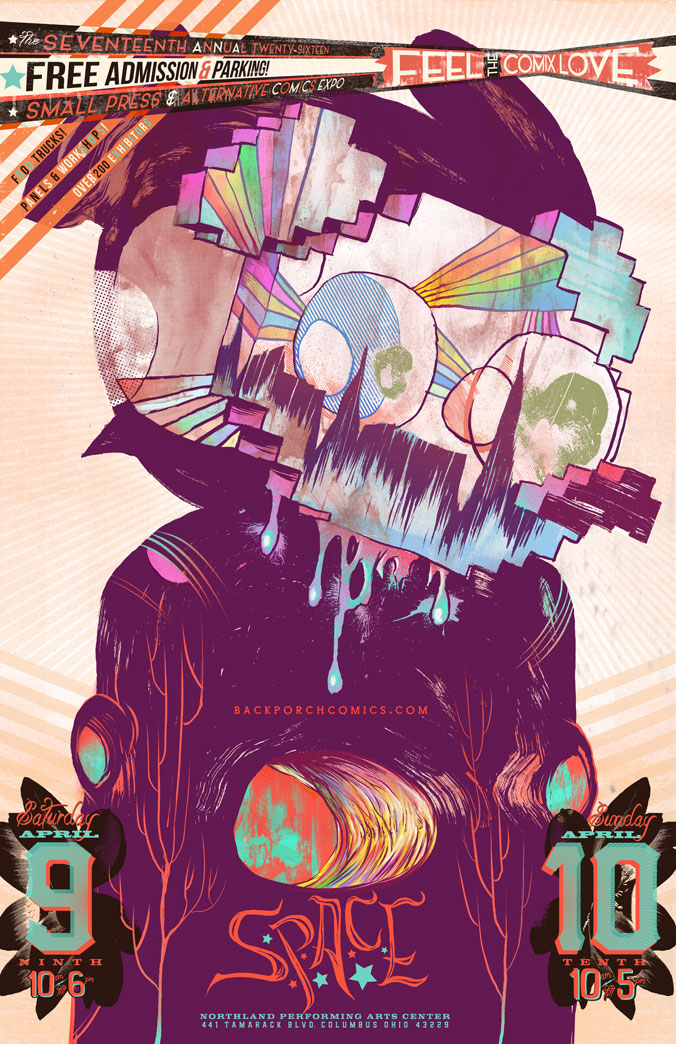 2016 S.P.A.C.E. poster
poster for the 17th annual S.P.A.C.E. expo.
brush & ink w/digital finish.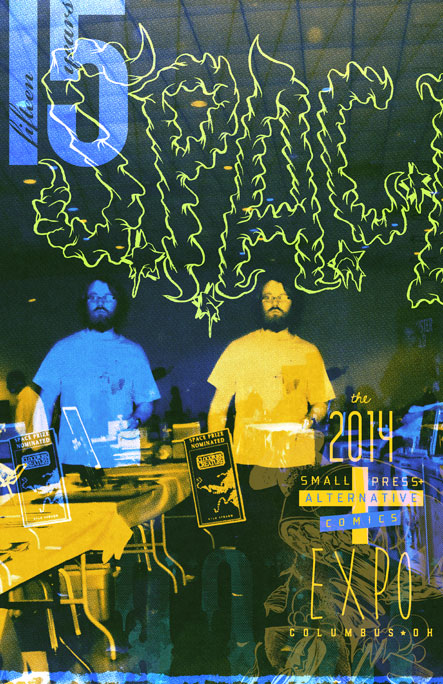 S.P.A.C.E.
I've been the 'house' designer of sorts with this indie show almost since it's inception. Doing everything from print ads to day-of-show graphics.
S.P.A.C.E. 2015 house ad 1
This is the original ad that was to run in the local Sequentialist. As soon as I finished this, the organizer emailed me to let me know that the Ramada decided to close on the weekend of the show. The show rallied but still sucks. He has enough show flyers to wallpaper his entire house.
Red Rover
Red Rover was a small consignment shop targeting the really wee to tween market in the Clintonville area (Columbus). I worked with the owner to brand the store- from the logos to hand painting the store signage and interiors with murals .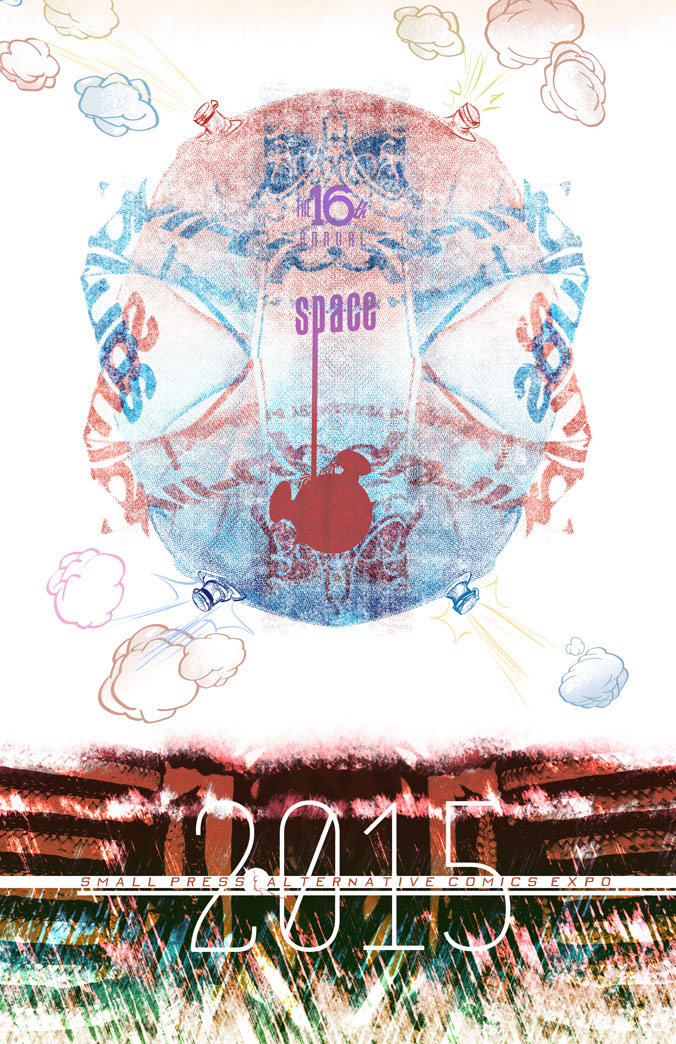 S.P.A.C.E. 2015 program cover
After some positive reaction to last year's program cover, I decided to mix up the graphics. So the approach to 2015's was more of a blend of photo-collage and illustration.
S.P.A.C.E. 2017 (winter flyer)
flyer piece for 2017 show.
ink w/ digital finish.